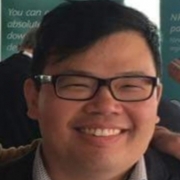 Nicolas Lim
Course Organiser
Ultrasound Leadership Academy Fellowship Graduate, Emergency Physician, international POCUS instructor, course organiser and lecturer, EGLS Director for Dublin, Intensive Care Fellow, Fisherman and Chinchilla farmer.
sonodub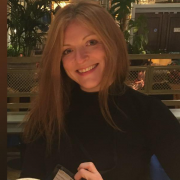 Vicky Meighan
Course Organiser
Vicky is a Consultant in Emergency Medicine and ultrasound enthusiast! National and International POCUS instructor, course organiser. Specialist interest in POCUS training… Scan, Specialise, Share!
sonodub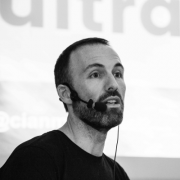 Cian McDermott
Course Organiser
Cian works as a Consultant in Emergency Medicine in the Mater University Hospital in Dublin in Ireland.
Since 2016, Cian has been organising the ultrasound workshops for a small conference called smacc.net.au
sonodub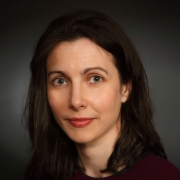 Catherine Nix
Faculty
Dr Catherine Nix is a Consultant Anaesthetist Intensivist at the University of Limerick Hospitals Group. Catherine co-founded the University of Toronto Undergraduate Ultrasound Program with Dr Jonathon Ailon 2012 – 2015 and since 2015 has been teaching undergraduate ultrasound to graduate entry medical students at her base hospital
sonodub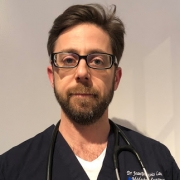 Jean-Francois Lanctôt
Faculty
Jean-Francois Lanctôt is Professor of Medicine at McGill and Sherbrooke universities in Montreal, Québec, Canada. He is the co-founder of the EGLS course, author of the EGLS manual and he is the co-creator of the iOS/Android application Shock Echo. Dr. Lanctôt participated in establishing credentialing guidelines for advanced ultrasound in emergency medicine for the Association of Emergency Physicians of Quebec
His main areas of interest include resuscitation and critical care ultrasound
sonodub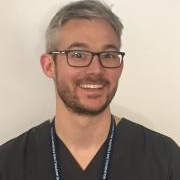 Lewis Gray
Faculty
Dr Lewis Grayis a consultant in anaesthesia and critical care at the Royal Victoria Infirmary, Newcastle upon Tyne. He has a keen interest in point of care ultrasound and echocardiography in critical illness, using and teaching this regularly in clinical practice. He is BSE accredited in adult transthoracic echocardiography, and a supervisor/mentor for both FICE and CUSIC training programs with the intensive care society
sonodub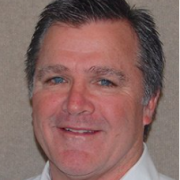 Michael Lambert
Faculty
Michael Lambert, MD has practiced Emergency Medicine for 30 years in the academic and community setting. He is currently practicing Emergency Medicine at Advocate Christ Medical Center in Oak Lawn, IL and Mayo Hospital in Phoenix, Arizona. Michael has substantial publications in Peer-Reviewed Medical Journals and is an editor for several journals and textbooks. With a keen interest and knowledge of medical imaging and devices, he is highly sought after for speaking engagements and imaging workshops nationally and internationally.
sonodub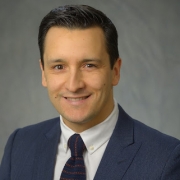 Felipe Teran
Faculty
Felipe Teran is an Emergency Physician in the Division of Emergency Ultrasound, investigator and Associate Director of the Center for Resuscitation Science at the Department of Emergency Medicine at University of Pennsylvania
He is a faculty member and founder of the Resuscitative TEE Project, a multidisciplinary initiative dedicated to advance, disseminate knowledge and promote excellence in the practice of resuscitative TEE
sonodub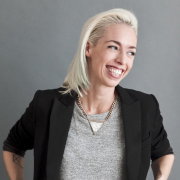 Claire Heslop
Faculty
Claire Heslop is a Canadian who does a lot of emergency ultrasound education and curriculum development at the University of Toronto, and cannot teach without using her hands. She also runs very long distances up and down mountains.
sonodub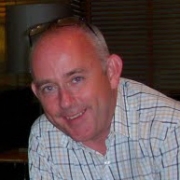 Jim Connolly
Faculty
Jim was among one of the first Emergency physicians in the UK to adopt PoCUS recognising it's potential in time critical patients, running one of the first UK courses in 2001
Co-chair of the European Society of Emergency Medicine Ultrasound Section
I would like to point out at work I don't only do ultrasound….I do echo as well!
sonodub

Rachel Gilmore
Faculty
Dr Rachel Gilmore is a consultant in Emergency Medicine in Dublin. Rachel completed her Emergency Medicine residency and fellowship at the Mayo Clinic in Rochester, Minnesota. She joined the Emergency Medicine faculty at Mayo as Assistant Professor and Assistant Programme director of the Emergency Medicine programme. Rachel returned to Ireland in 2010 and has worked as a consultant in Emergency Medicine in Dublin since. Her academic interests include POCUS, critical care and simulation in medical education.
sonodub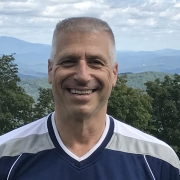 Peter Weimersheimer
Faculty
Professor of Surgery (EM), Director, EM Clinical Ultrasound, University of Vermont; Ultrasound Leadership Academy Professor; Ultrasound Zealot; blah blah blah. Strong Like bull, smart like tractor.
sonodub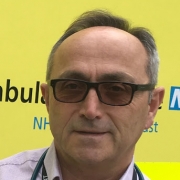 Zeki Atesli
Faculty
Dr Zeki Atesli is an Emergency Physician and works in the United Kingdom
Zeki is extremely passionate about Point of Care Ultrasound in Acute and Emergency Care settings. His special interest is integrating POCUS into managing critically ill patients. He gained a Post Grad Certificate for POCUS in England and is the lead for POCUS in his Trust
sonodub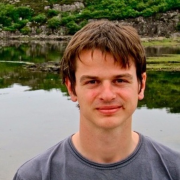 Andy Neill
Faculty
Andy is a joint Emergency Medicine and Intensive Care Medicine trainee based in Dublin. He produces FOAMed podcasts on anatomy for EM and for the Royal College of Emergency Medicine. He is a regular instructor on EGLS
sonodub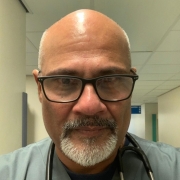 Rip Gangahar
Faculty
RIP is an ED Consultant at The Royal Oldham Hospital. He was one of the first ED clinicians to obtain a post grad qualification in PoCUS in 2006. He has been Chair of the US Group for IFEM, Member of the CEM US Committee. He is part of the EUSEM US sub-group and has this year been presented with the prestigious Kazzi award by AAEM for his contribution to PoCUS teaching
sonodub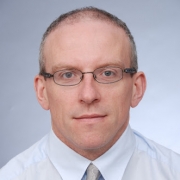 Pat Conroy
Faculty
Pat is a Consultant Anaesthesiologist at Tallaght University Hospital. He has a particular interest in regional anaesthesiology, critical care and medical education
sonodub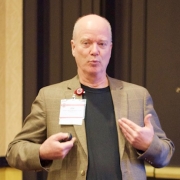 Joe Wood
Faculty
Joe Wood is a Board Certified Emergency Medicine specialist practicing at the Mayo Clinic Medical School. Dr. Wood is one of the pioneers of point-of-care ultrasound. He was certified 25 years ago as a Registered Diagnostic Medical Sonographer (RDMS). He subsequently teamed with Dr. Lambert to start a POCUS fellowship training program in Chicago. He has served as course director and/or faculty for over 700 POCUS courses in the US, South America, Mexico, Canada, Europe, Asia, and the Middle East
sonodub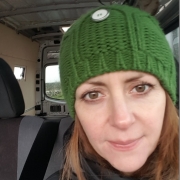 Karen Harris
Faculty
Karen is a Consultant in Emergency Medicine in Sligo. Only a good US course will drag her out of the beautiful Northwest! Her special interests are POCUS, Critical Care and Simulation training.
sonodub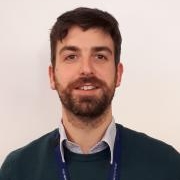 Jonathan Womack
Faculty
Jonathan is a Consultant anaesthetist and lead for regional anaesthesia at the Royal Victoria Infirmary in Newcastle
sonodub